The Matt Gardner House was listed on the National Register of Historic Places in 1995 as a significant farmstead associated with African American heritage, agriculture, commerce, and architecture from 1870 to 1942. The farm provides for the interpretation of a variety of significant historical topics, including slavery, emancipation, Reconstruction, education, religion, architecture, and agriculture. The house is accompanied by five contributing structures, including a well house, smokehouse/store, chicken coop, outhouse, and cow barn.

Open the 1st & 3rd Saturday's from 10:00am to 3:00pm
Closed all Saturday Holidays and all Saturday's before a Monday Holiday

Cost:
Per Person: $5.00
Students with ID: $3.00
Children 5 -12: $3.00
Children under 5: (Free)

For additional information or to schedule a group or special event tour at anytime call (931) 309-9695 or (931) 363-5601

The Museum is directly in between two well-known tourist attractions along I-65, approximately one hour south of Nashville, Tennessee, and forty-five minutes north of Huntsville, Alabama's NASA Space Center Museum. It is adjacent to federal Highway U.S. 31, with an easy entrance and exit to Interstate 65 nearby. The farmstead is located just two miles west of Interstate 65 which connects to U.S. Highway 64, a divided four-lane highway, connecting Memphis in the west (I-40 and I-55) to Chattanooga in the east (I-24, I-59, I-75), which gives easy access to visitors traveling from Memphis or Chattanooga. .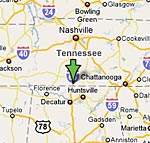 From Interstate 65, Elkton is:
70 miles south of Nashville, Tennessee
35 miles north of Huntsville, Alabama

From U.S. Highway 64 Elkton is:
160 miles east of Memphis, Tennessee
130 miles west of Chattanooga, Tennessee
Directions on Google Maps